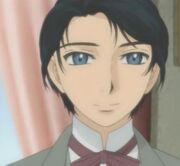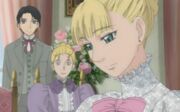 Earnest Reeve refers to this dude with blue eyes and black hair standing next to Eleanor's mom watching Eleanor play the piano 21m15s into episode 24. He could most likely be Earnest Reeve, whom Eleanor meets at a health resort that her father sends her to in the manga.
Ad blocker interference detected!
Wikia is a free-to-use site that makes money from advertising. We have a modified experience for viewers using ad blockers

Wikia is not accessible if you've made further modifications. Remove the custom ad blocker rule(s) and the page will load as expected.